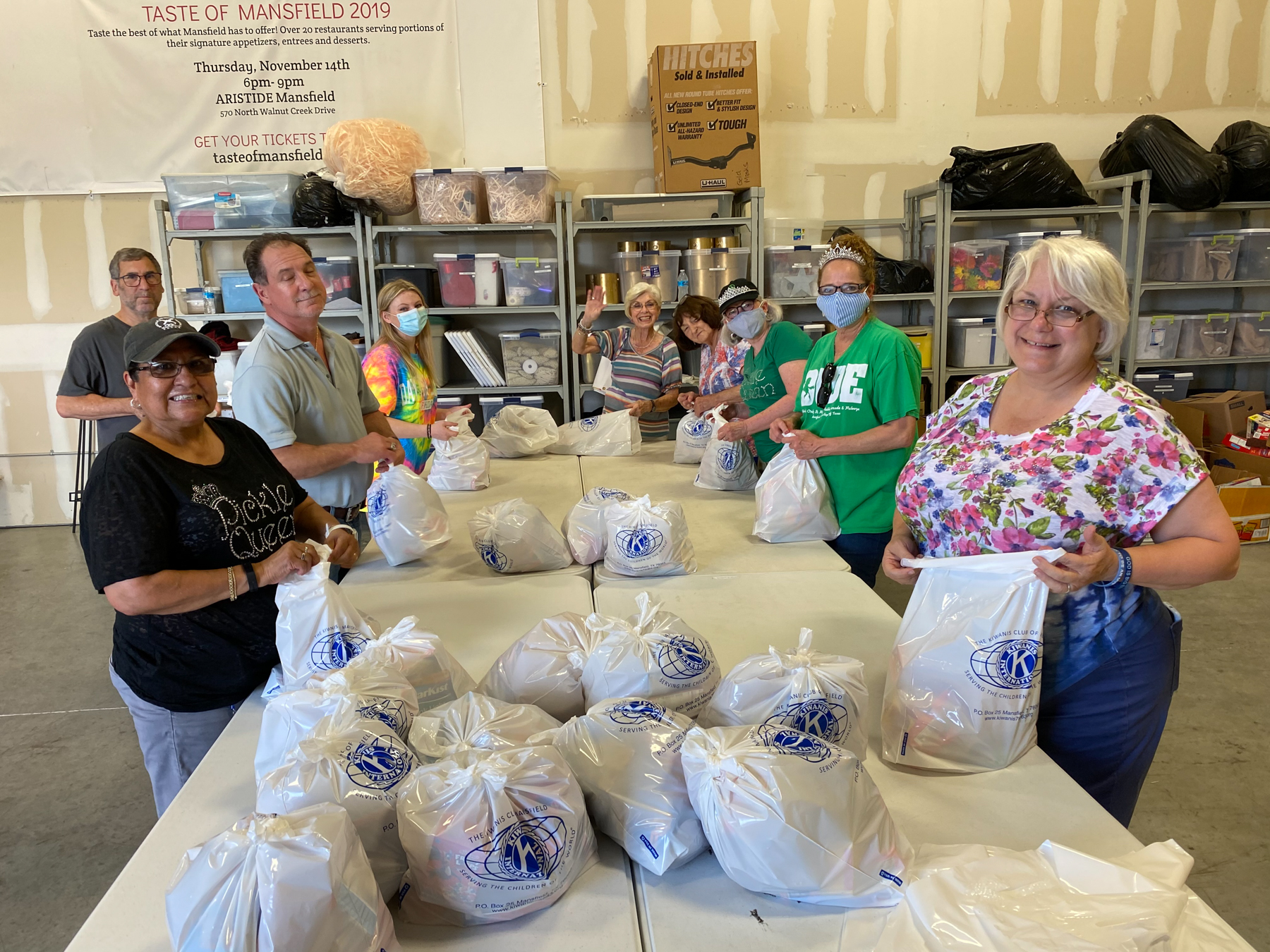 Feed the Kids kicked off in May, aiming to feed 11,000-12,000 kids this summer.
For 12 weeks, volunteers will gather at the Mansfield Cares warehouse to bag and distribute food to local food pantries for Mansfield ISD students on the free and reduced breakfast and lunch program during the school year who may not have access to nutritious food during the summer.
Each Wednesday, volunteers unload and stage food at 10 a.m. and then at 6 p.m. volunteers will bag and distribute the food to the pantries at the Mansfield Cares warehouse, 150 S. 6th Ave. Volunteers are needed and welcome!
Residents are excited about the re-opening of the community, but many are still struggling to make ends meet. With school out for the summer, some children will face malnourishment. The Feed the Kids program will cost approximately $85,000 and runs purely on donations. Mansfield Cares is the largest donor organization for Feed the Kids, which is produced by Common Ground.
Mansfield Cares' Viva Las Mansfield Casino Night from 6-11 p.m. July 24 will raise needed monies help to fund Feed the Kids, plus shoes for back to school and help local food pantries. Tickets for this fun fundraising event can be purchased at www.Mansfieldcares.org. Spread the word!