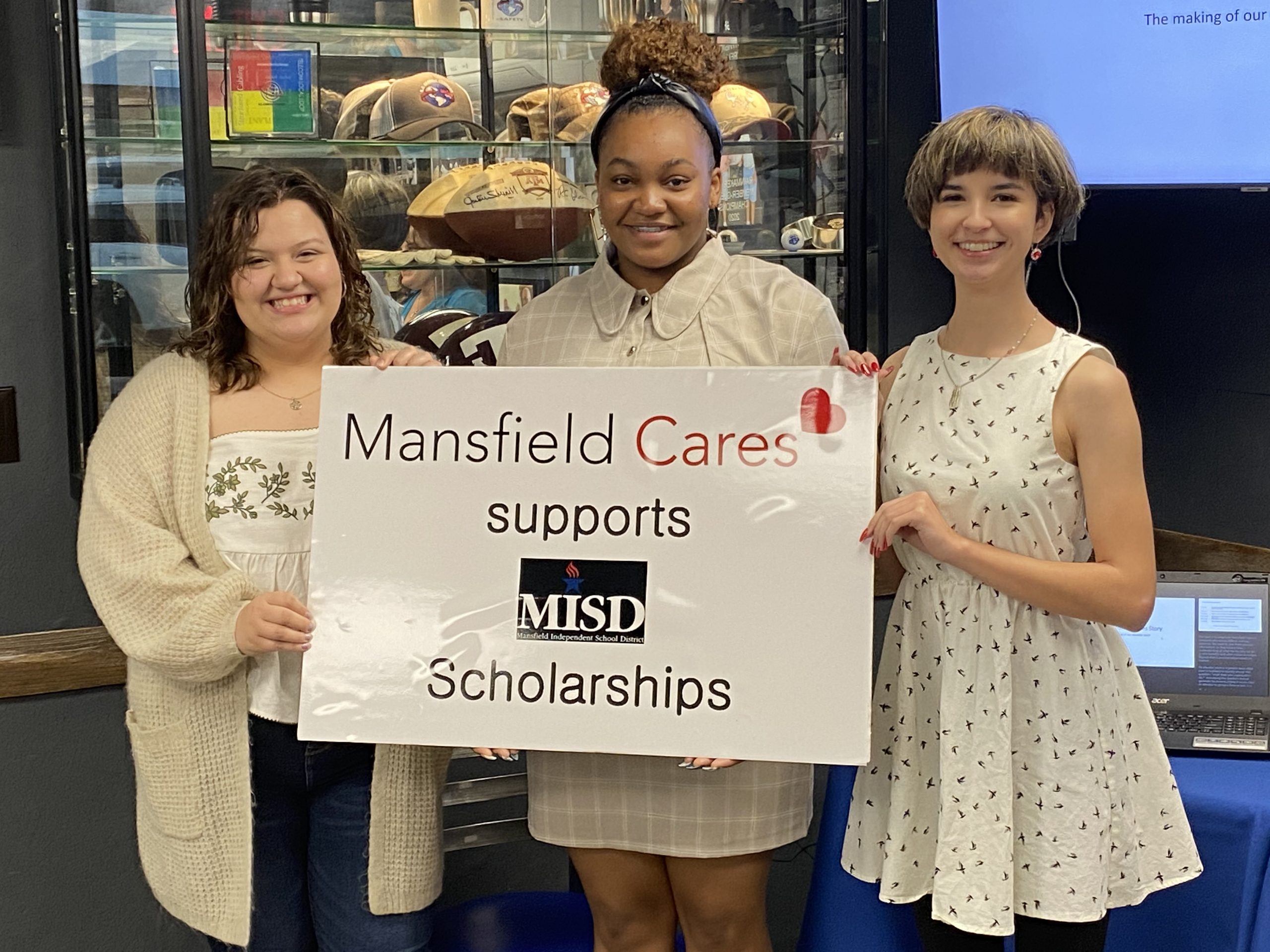 Mansfield Cares handed out 22 college scholarships for a total of $16,500 to graduating seniors this year through the Mansfield ISD 2021 Multi Scholarship.

Mansfield Cares is the single largest annual supporter of Mansfield's many active community charities and wellness programs. Founded in 1999 by a group of volunteers, the non-profit supports local food pantries, Feed the Kids, Backpack Ministry, shoes for kids to go back to school and college scholarships for local students.

This year, Mansfield Cares scholarships were awarded to these students:
Hayden Averitt
Darrian Boddie
Monica Carson
Emeleigh Cubine
Mark Ducotey
Ja'Riah Giles
Isreyale Harmon
Mia Harris
Alejandra Jacquez
Serenity King
Bryson Mitchell
Ashley O'Day
Cletus Okafor
Avery Raygoza-Chaplin
David Scott
Jacqueline Suarez
Jeremy Teibowei
Luisa Temstone
Sydney Thompson
Jadee Tran
Hannah Ward
Chloe Yorke
Mansfield Cares board members and ambassadors wish these students and all of our local graduates the best of luck with their future education endeavors.

Mansfield Cares raises funds through an annual gala, the largest black-tie event in the southern part of the Metroplex, donations and sponsorships.

On July 24, Mansfield Cares will host Viva Las Mansfield, a fun-filled evening of gaming, a Texas Hold 'Em tournament, food and fun. For tickets, click here.