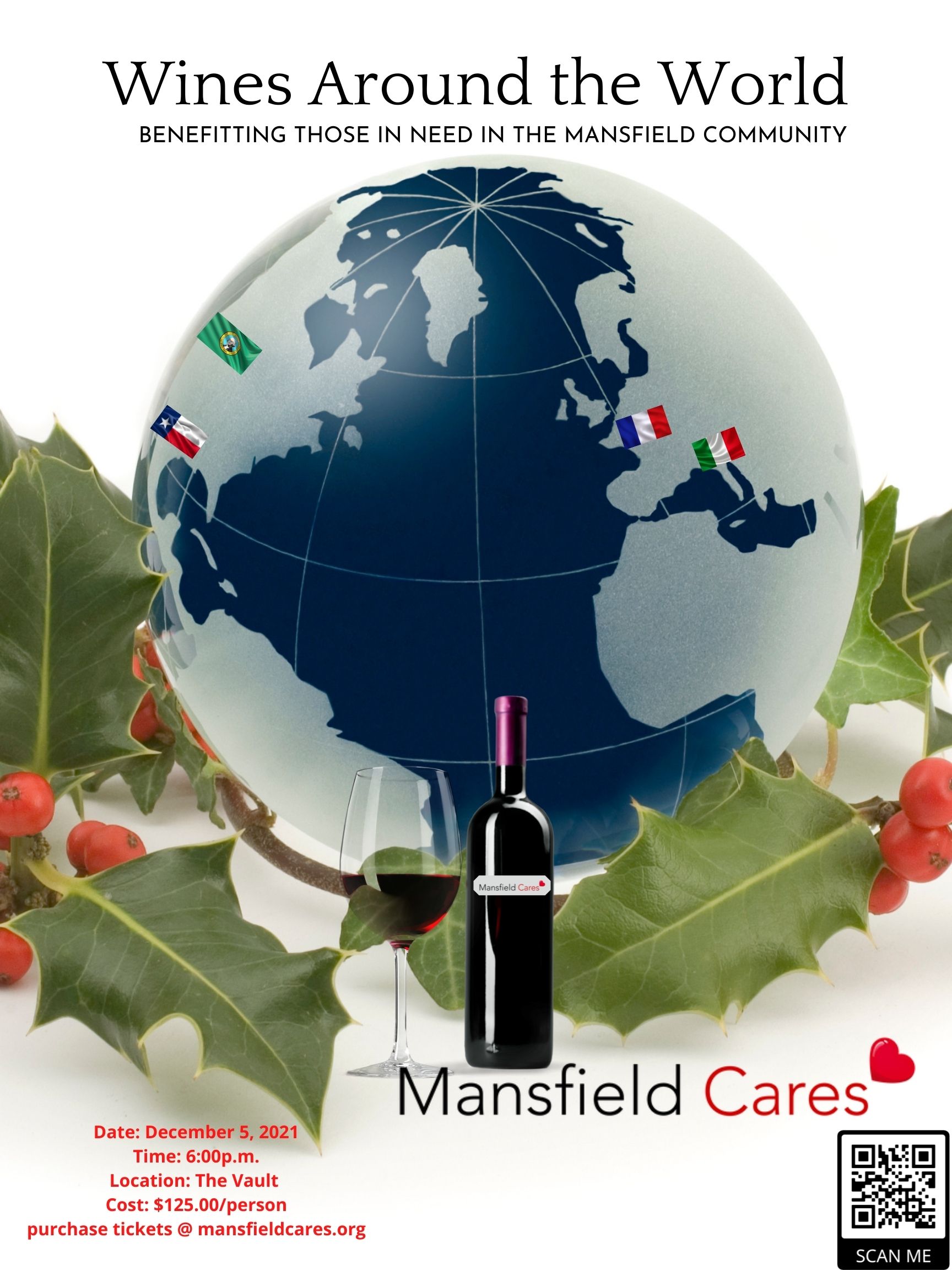 Get into the holiday spirit of giving!
Mansfield Cares is excited to announce the Second Annual Wine Tasting and Dinner holiday celebration, starting at 6 p.m. Dec. 5 at The Vault, 2300 Matlock Road.
"Wines Around the World" will feature an assortment of wines to taste from Italy, France and the United States. The full dinner includes Ossobuco, a Lombard cuisine of cross-cut veal shanks braised with vegetables, plus white wine, broth and dessert. Attendees at the fun-filled evening also enjoy music and a live auction, including baskets of wine from around the world.
Mansfield Cares is a charitable organization that sponsors events to raise money for local families in need. Seating is limited. To sponsor or buy tickets, click here.